Thanks for joining me for the 28 Day System
Do you want to get even more value?
Commit now to 6 consequtive sessions to keep your momentum going and benefit from the following:
A 1 hour 121 coaching call with me to get extra support to get set up and ready to go from day one
Another 1 hour 121 coaching call from me towards the end of the 1st three month period to make sure you are on track and getting the most from the system.
Personal email support from me over and above the forum and contact provided via the online system
Yes please, sign me up to get momentum and work on getting stuff done for 6 x 28 day periods.
For an additional payment of £388 now you get 5 more sessions for the price of 4 (i.e. in total you will get 6 x 28 day sessions for the price of 5), as well as these bonuses.
Set up Call
Here we spend some time looking at what you want to achieve in the first 28 day session and how that breaks down into small daily actions to ensure that you use the power of the system to get it done.
Progress Call
We arrange this just as you are about to start the 4th session to make sure that you are still on track. We look at your goals and small daily actions to make sure you are making great progress.
Email Support
Sometimes you just need a quick answer to that question or a bit of additional support to keep you going. Perhaps you need a bit of help identifying those daily actions. Just drop me an email.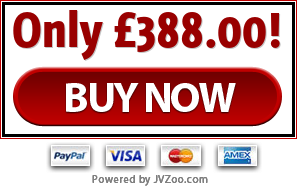 You are fully protected by my 100% Satisfaction-Guarantee. If you use the system as intended over the next 30 days and find it's not for you, just let me know and I'll send you a prompt refund.
"I know how powerful this system can be in getting stuff done; I first followed it myself before I invested in the license and got substantially more done than usual. It really works!"